Layflat Reel Machine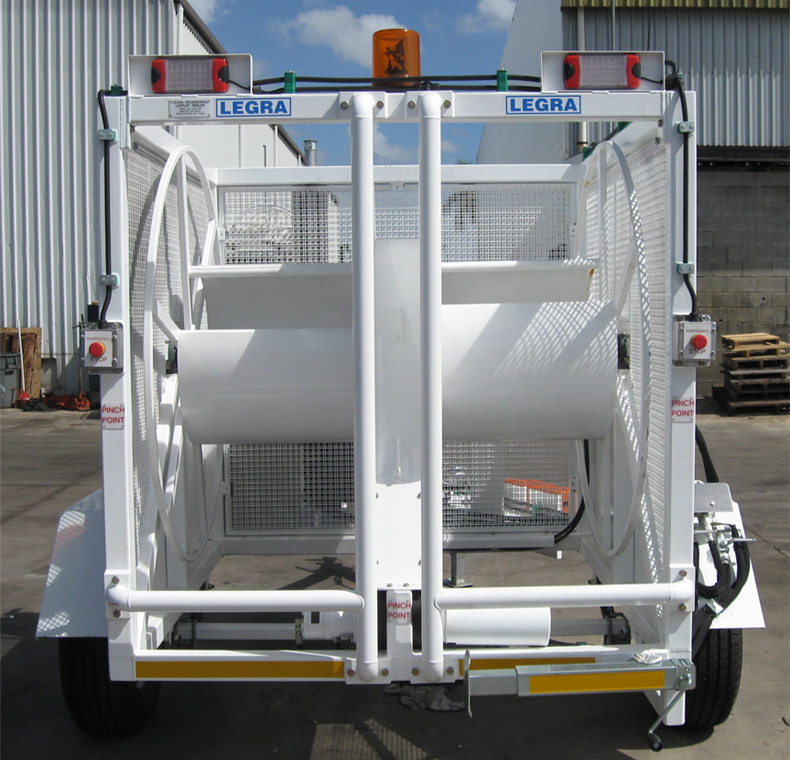 The Layflat Hose Coiler is a Dual Reel, Trailer Mounted Device for the coiling, transport, storing, and laying of layflat hose.  Each reel has the capacity to handle 100m of 200mm layflat, with both reels being able to operate independently.
The unit is powered by a 15HP Hatz Diesel which supplies hydraulic power to the system.  Each reel has independent lift/lower functions, a load hold brake, and a free-wheeling option.
The trailer is heavy box construction, the wheels are 16" 'Landcruiser' items, brakes are mechanical over-ride, and is all mine compliant.